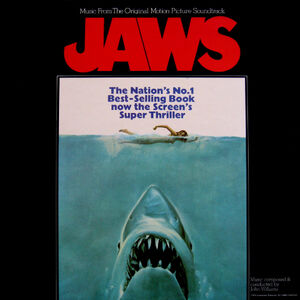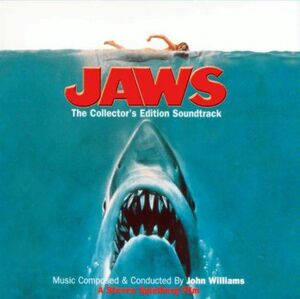 The Jaws soundtrack is a commercial release of the musical score from Jaws composed by John Williams.
Original Release
Edit
Main Title (Theme From 'Jaws')
Chrissie's Death
Promenade (Tourists On The Menu)
Out To Sea
The Indianapolis Story
Sea Attack Number One
One Barrel Chase
Preparing The Cage
Night Search
The Underwater Siege
Hand To Hand Combat
End Title (Theme From 'Jaws')
Collectors Edition
Edit
Main Title and First Victim
The Empty Raft
The Pier Incident
The Shark Cage Fugue
Shark Attack
Ben Gardner's Boat
Montage
Father and Son
Into the Estuary
Out to Sea
Man Against Beast
Quint's Tale
Brody Panics
Barrel Off Starboard
The Great Shark Chase
Three Barrels Under
Between Attacks
The Shark Approaches
Blown to Bits
"Jaws" End Titles
Ad blocker interference detected!
Wikia is a free-to-use site that makes money from advertising. We have a modified experience for viewers using ad blockers

Wikia is not accessible if you've made further modifications. Remove the custom ad blocker rule(s) and the page will load as expected.