Film prop
Edit
Quint (Robert Shaw
) keeps an M1 Garand
 aboard ORCA, and is seen using it during the shark's night attack. Chief Martin Brody (Roy Scheider
) uses the Garand against the shark at the climax of the film. Several Coast Guard members are also armed with M1's, most notably when they surround the two boys wearing a fake shark fin.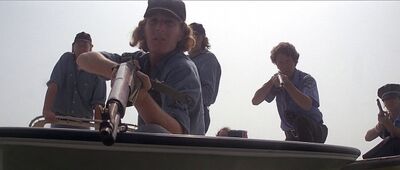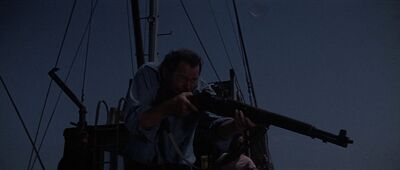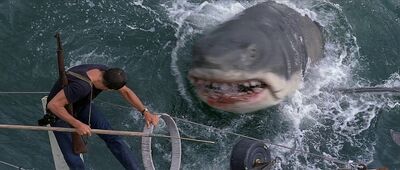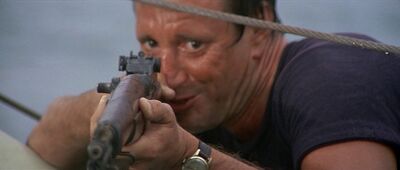 Ad blocker interference detected!
Wikia is a free-to-use site that makes money from advertising. We have a modified experience for viewers using ad blockers

Wikia is not accessible if you've made further modifications. Remove the custom ad blocker rule(s) and the page will load as expected.